Mobile App Development
Digisoft is an expert in delivering high performance and scalable enterprise mobile apps in Android and iOS.
Mobile devices have already conquered the internet. Social sharing, geo tagging and information search has taken the mobile to a different level altogether. If you have a business that seeks to reach its customers through internet, the mobile users need to be tapped. The most effective way to do it right now is having your own mobile application.
At Digisoft, we help you turn your idea into apps, solve problems and make your app a potential goldmine. Digisoft boasts of standing in the top league when it comes to app development for Android and iOS. We have evolved into a one stop destination for mobile application creation to the final step of app marketing. With over half a decade of experience, we position ourselves as the pioneers in the industry and one of the most reliable app development company today. To be a worthy offshore development company, we hire the most intelligent, proficient and tech-savvy mobile apps developers. Our developers have in-depth knowledge of major platforms/frameworks used for mobile development. Share your app idea with us let us create a valuable customer touch point for your business.
iOS App Development
iPhone Application Development Services
Having succesfully handed over various iPhone Application Development and Deployment processes, we know the iOS market inside out. Every idea that comes through our doors are worked upon rigrously till they are transformed into apps that have what it takes to get Featured in the stringent Quality Focussed App Store.
Backed by the Robust Swift and XcodePlatforms,Our team of skilled iOS App Makers help us offer a suite of services related to iPhone application development to our clients. Services that are known for their features that include scalability, safety, innovative designs, and robustness. The services that makes us the leading iOS App Development Company includes -
Custom iPhone Apps
iPhone/iPad Games
Enterprise iPhone Apps
iPhone App UI/UX Design
iPhone Widget/Extension Development
iPhone Consultation
iPhone App Support, Optimization, and Maintenance
iPhone App Integration
Technologies
iPhone: Object C, Swift, XCode, HTML5, Mac OS, Python, Rest API.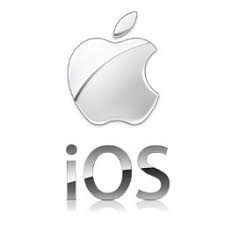 Android App Development
Android Mobile App Development Services
Our team excels in Customized Native Android Mobile App Development that are known to result in Android apps that are famous for their robust code, spectacular designs, responsiveness, scalability, and error free functioning. Every app that leaves our factory is rigorously prepared and thoroughly tested to ensure that it works under all network conditions, gives a pleasant user experience, and occupies a very less corner of the Android device memory space.
The experience of our Android Mobile App Development Team is what helps us achieve excellence for our clients. A few of the areas we specialize in are:
Android Specific UI/UX Design
Android App Redesign
Android App Testing
Android App Support and Maintenance
Technologies
Android: Java, Kotlin, Android Studio, IntelliJ, HTML5, Rest API.